RE:Easter introduction    
I thought I would have a go at sharing something by blog for the whole church in the lead up to Easter.  Why?  Well, isn't that the sort of thing that a pastor should do?  It may be, and I am looking forward to trying this out to see where we end up.  But there are also three slightly better reasons for trying this out:-
1.     A number of people I have spoken with recently are struggling with how to engage with God personally during the week.   Perhaps for some, for at least once a week up to Easter, this might be a help.
2.     I do believe that God wants to speak to us as a  church fellowship and that there may some specific things that it might be useful for many of us to focus upon, all at the same time.
3.     Although as a church we don't emphasise the 'christian calendar' we all recognise the significance of Easter and the death, burial and resurrection of our Lord Jesus Christ.  Taking some special time to prepare ourselves for Easter is something Christians have done for many hundreds of years and we can choose to join in that discipline too.
So here is how I envisage the blog.  One a week till Palm Sunday and then more in 'Holy Week' and each under a theme and consisting of a short passage of scripture, a short comment, a prayer or prayer topic and a suggested action or response.
Please consider joining with me as we head for 'Jerusalem'. 
This week's 'blog' can be read below and if you missed one - scroll down and click on the heading to catch up.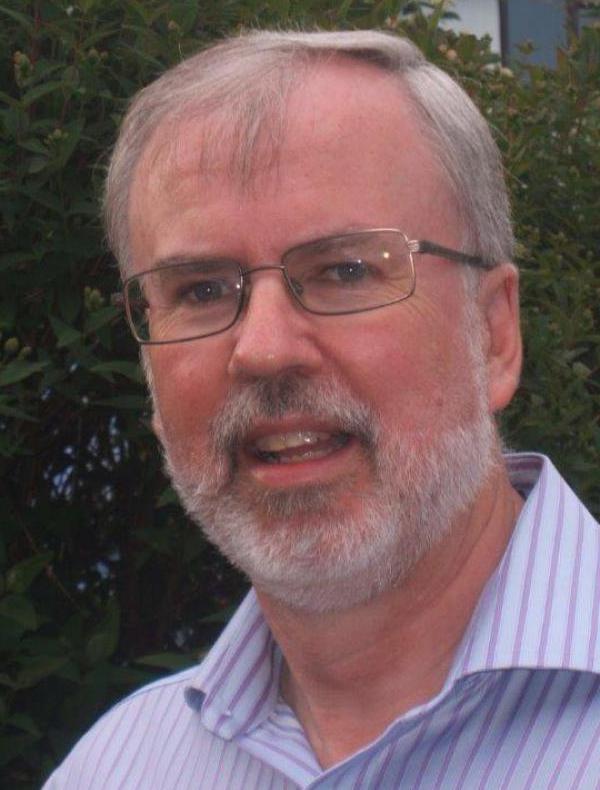 CHRIS REVELEY
Renewal
The period just after the resurrection must have been baffling to those disciples.  This amazing set of events and personal encounters with the risen Jesus turns their worldview upside down but probably threw up far more questions than answers!  They had received the Holy Spirit but not yet entered into the fullness of the Spirit that comes to them later at the festival of Pentecost.  Everything must be different ... but partly in obedience and partly, I suspect, as a return to what he knew and felt secure about, Peter says lets go fishing in Galilee! And Jesus meets Peter again, very specially. (John 21) 

We experience each year's post-Easter period differently from the disciples because we are those in whom the Spirit of Christ dwells -  we can seek to 'continually be being filled' with the Holy Spirit (Ephesians 5:18).  And as a church we need to seek more and more of the work of the Holy Spirit in our lives and in our fellowship – a personal and corporate renewal.
But it was another verse about renewal with which I wanted to end this series of blogs.
Jesus said the them, "Truly I tell you, at the renewal of all things, when the Son of Man sits on his glorious throne, you who have followed me also sit on twelve thrones, judging the twelve tribes of Israel. And everyone who has left houses or brothers or sisters or father or mother or wife or children or fields for my sake will receive a hundred times as much and will inherit eternal life. But many who are first will be last, and many who are last will be first." Matthew 19:28-20
Anyone who becomes a Christian is a new creation and that is wonderful in itself.  God's overall plan, however, is so much bigger than just personal renewal.  He will return again to renew the heavens AND renew the earth – and we his people will have an amazing and fulfilling role in this wonderful, liberated, sin-free, death-free, God-worshipping  world that God created and redeemed.  Let us lift our spiritual eyes to get a glimpse God's great 'big picture' of renewal. Rev 21:5
Prayer 
Our Father in heaven, hallowed be your name,
your kingdom come, your will be done, on earth as it is in heaven.
Give us today our daily bread.
And forgive us our sins, as we forgive those who sin against us.
And lead us not into temptation, but deliver us from evil.  
For yours is the kingdom, the power and the glory, for ever and ever, Amen 
Action
This is the last of the Re:Easter blogs. If there has been anything special for you from any of these blogs, please share that with someone else as a reinforcement of what you have heard God say to you. And this week as we read and hear and see news of famine, war, elections, sport, celebrities, climate change, business & finance, corruption and self-sacrifice; ask yourself what 'renewal' of all this might look like in God's re-creative hands. 
---
Click on the title below to read previous weeks -
·       Resurrection - Easter Sunday
·       Renewal - 26 April - above
PS: a reference to any other websites doesn't imply an endorsement of everything on that site – just that the referenced article may be of help.